Richard Uhler DO, has been a physician in the Temecula Valley since 1997, his office is conveniently located at 31493 Rancho Pueblo Road, Suite 203, Temecula, CA  92592.
Dr. Uhler is board certified in Family Medicine by the American Board of Osteopathic Family Physicians.  He is also recognized as a Fellow of the American Academy of Family Physicians. Dr. Uhler is an Assistant Clinical Professor of Duke University. In addition, he is board certified in Geriatric Medicine by the American Board of Geriatric Medicine.
A graduate of the Des Moines University School of Medicine; Des Moines, Iowa, he completed his internship and residency at San Bernardino County Medical Center; San Bernardino, CA.
Dr. Uhler has built his practice with dedication to the highest standards in healthcare. His primary goal is assisting patients achieve and maintain their health while providing empathy, compassion and support for their success.
Dr. Uhler's commitment to healthcare extends beyond the clinic to the community. His support of the community includes serving as the Team Physician at both Murrieta Valley High School since 1997 and Linfield Christian School since 2009; where he provides medical care to the athletic program.  He donates his time to educate athletes on multiple topics including the negative effects of steroid use.  Annually, Dr Uhler conducts between 800 – 1000 student athlete physicals for student athletes from Murrieta Valley High School, Linfield Christian School, Temecula Valley High School, Cornerstone Christian, and Santa Rosa Academy, donating the proceeds back to the athletic department at each school.
Since 2000 Dr. Uhler has volunteered as the Team Physician for Southern California Elite Gymnastics Academy (SCEGA) providing medical coverage at several gymnastic events locally and across the United States. In addition, Dr. Uhler is a Team Physician for the University of San Diego Toreros (USD) since 2000. He's been a Women's Olympic Gymnastics Team Staff Physician & Women USA Gymnastics Team Physician since 2007.
Dr. Uhler was awarded the Vocational Service Award by the Temecula Noon Rotary Club in 2007 for his continuous support of the community and was recognized as a 2011 Citizen of the Year Nominee by the Temecula Valley Chamber of Commerce (TVCC) and a 2021 Business of the Year Nominee by the TVCC.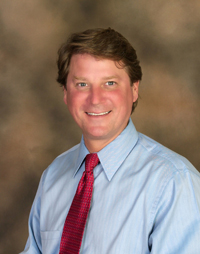 Dr. Richard Uhler